"No issues with Shreyas" - Tusshar Kapoor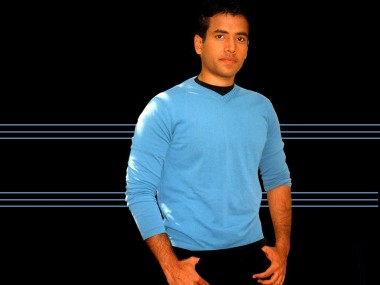 Tusshar is eagerly awaiting the response to HUM TUM SHABANA. "It was excitingly tough to get the role right in HUM TUM SHABANA," Tusshar informs you at the very outset. This, coming from someone who has been an integral part of several successful comedies like KYAA KOOL HAI HUM and GOLMAAL series, really comes as a surprise. "It has been a tough process. We didn't want to mess up this thoroughly entertaining script. Sagar [Ballary] ensured that I don't get into the GOLMAAL space."

One kept hearing that Shreyas and Tusshar had problems during the making of this film. They couldn't see eye to eye. "There's always a competitive spirit when two actors share screen space. But you want the film to do well and you work in that direction. That shouldn't spill over to personal lives," Tusshar states, "Well, it's true that we weren't sitting in each other's lap. We gave space to each other. That, perhaps, may have led people to believe that we don't get along. We aren't thick pals; we are cordial to each other."