SRK puts his star-power behind life-saving sanitation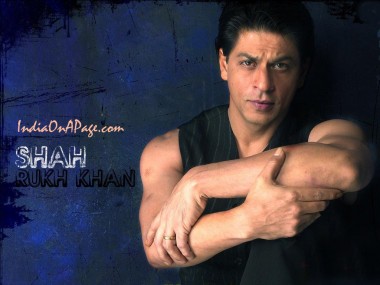 Shah Rukh Khan, one of the world's most popular and much-loved Bollywood personalities, is making the fight for the right to safe sanitation and good hygiene his own. The announcement was made last night at the start of the Global Forum on Sanitation and Hygiene, an international conference taking place this week in Mumbai.

"I am very happy to be an advocate for these important issues, because I believe in every human being's right to live with dignity," Shah Rukh Khan said. "It is shameful and tragic that every 30 seconds a child dies from preventable diarrhea -- that's two unnecessary child deaths per minute, almost 3,000 a day or 1 million young lives wasted each year."

SRK said he dreams of an India and a world where poor and vulnerable people don't have to squat in the street or in the bushes to meet Nature's call. "It's really quite simple. Toilets for all will make India and the world a healthier and cleaner place, particularly for poor women, girls and others at the margins of our societies," Khan said, adding "Sanitation for all does not require huge sums of money or breakthrough scientific discoveries. Political commitment at the highest level, the need to create awareness, and meet the demand for sanitation, are all challenging issues, but doable."

Jon Lane, executive director for the UN-hosted Water Supply and Sanitation Collaborative Council (WSSCC), which asked Shah Rukh to serve in the role of ambassador, says the actor's support for the issues is greatly welcomed. "Mr. Khan is highly regarded by billions of people in South Asia and Africa, where most of the people without good sanitation and hygiene services live," Mr. Lane said. "By extending his support to water, sanitation and hygiene issues, Mr. Khan will give a huge impetus to moving the agenda forward of ensuring there is a toilet in every home and proper hand-washing practices are followed by all in the region."

Mr. Khan will advocate with the public about the impact toilets and proper handwashing on their lives by highlighting the strong linkages it has on their health and the environment around them including their ground water sources.