Hrithik Roshan injures his back on sets of Agneepath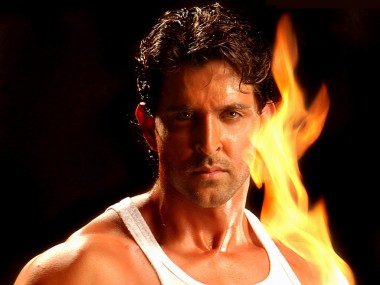 Pain seems to be ailing Bollywood's superheroes to no end. First it was SRK and his knee pain, then Salman Khan and his nervous ailment and now it's the turn of Hrithik Roshan, who was last spotted at the Breach Candy Hospital undergoing MRI scan of his back. Reports have it that the actor apparently hurt his back very badly and that he has been advised complete bed rest for about fifteen days, which has now resulted in the cancellation of Agneepath's shoot for a while.

Rumors are afloat that, there was a particular scene in the film which Hrithik was shooting for, wherein he was supposed to lift a fighter, who weighed almost a whopping 110 kgs. It was just after the scene that his back came under tremendous pressure. But Rakesh Roshan had a different story to say. He rubbished the story of lifting the bulky fighter. He reasoned that Hrithik was a bit overworked as he was busy shooting back to back for his dance show and the said film, due to which he is stressed and needs to rest.

IndiaOnAPage.com wishes Hrithik a speedy recovery.