Asha Bhosle Now Strikes 'Guinness Book' Note!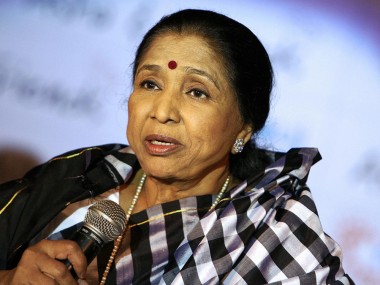 She's a genius who's now been lavished with honour from 'Guinness,' no less. Her expertise as a playback-vocalist has consolidated her stance as a front-liner; a singer whose track record of achievements can hardly be surpassed. No other vocalist, barring her elder sibling Lata Mangeshkar, the 'Nightingale Of India,' can be spoken about in the same breath as Asha Bhosle.

Notch one more high on the tuneful front for the redoubtable singer.

The songstress who turns actress with the forthcoming Hindi flick Maaee has been honoured with a meritorious mention in the 'Guinness Book Of World Records,' for having 'the most studio recordings (singles) by an artist' having recorded up to 11000 solo, duet and chorus-backed songs in over 20 Indian languages since 1947.

More power to the Asha aura!