Om Puri Turns Singer For 'Rambhajan Zindabad'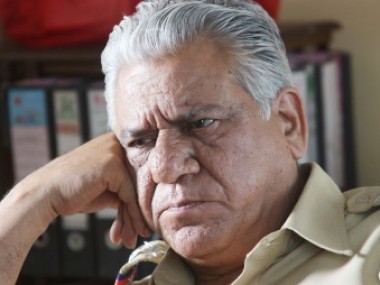 Rambhajan Zindabad, the premier venture from Atlantic Adventure Ltd kickstarted its proceedings with a song recording in the voice of a National Award –winning actor… Om Puri! The flick boasts of music by composer Vipin Patwa at a suburban Mumbai recording studio.

Rambhajan Zindabad is produced by Khalid Kidwai and directed by Ranjeet K. Gupta, has associate director Harsh Chauhan; is written and has lyrics by Vishal Vijay Kumar, cinematography by Chandan Kowli, sound by Pinky More, art by Anjan Gajurel, editor Dilip Deo, action by Masood Patel, choreographer Sujeet Kumar and executive producer Umesh Shandilya.

It showcases Om Puri, Kulbhushan Kharbanda, Raj Kumar Yadav (Shaitan fame) Seema Azmi (Chak De India fame) and Madhuri Bhattacharya ( Tinku Jiya of Yamla Pagla Deewana fame) together with Atul Srivastava, Jagdeep, Manoj Joshi, Ram Sethi and Bachan Pachehra in pivital roles.