Ranbir: 'I'm not some serial womaniser!'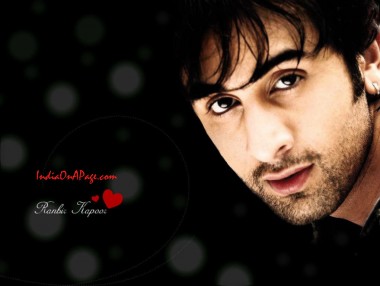 Even as tattle magazines keep a close guard on the moves of Ranbir Kapoor asserting that his bond with Rockstar co star Nargis Fakhri is a romantic one, the scribe tribe is also curious about his equation with former love Deepika Padukone.

More so, since the duo have teamed up for Ayan Mukerji's Yeh Jawaani Hai Deewani.

Ranbir, though, is sure that there won't be any emotional baggage to upset the applecart.

"There won't be any sense of discomfort or bitterness between us," Ranbir is quoted to have said. "We were not destined to be, maybe we were not destined to be. Maybe we will share a great friendship. As people we were not compatible. And there's no question of rekindling passions, because Deepika's seeing someone else."

As regards, Nargis, the Rockstar actor declares in a media quote, "I'm extremely fond of her. She's a wild child, spiritual, bohemian and very well travelled. Sometimes she's a child, sometimes she's all grown-up. But I'm not in love with her and nor am I in a relationship with her."

His rapport with the fairer sex seems to make headlines for all the right and wrong reasons. And Ranbir Kapoor categorically states, "I'm not some saint. I've dated some beautiful relationships, had serious relationships. But I'm not some serial womaniser as I'm made out to be."