'RA.One' Gets Tastier With McDonald's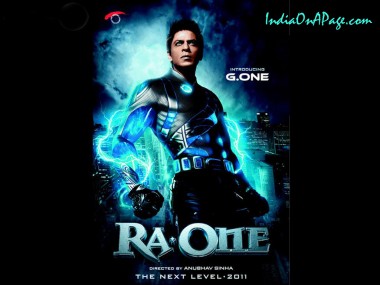 The next time you step into McDonald's to sink your teeth into a juicy burger, don't forget to ask for your 'G.One' toy. Bollywood star Shah Rukh Khan, who will be seen in the role of a superhero in the forthcoming flick RA.One has recently tied up with the popular snack joint to promote his film.

At an event which took place on late Saturday night, Shah Rukh Khan who plays 'G.One' was quoted to have said, "Ra.One is the first Indian film which has collaborated with McDonald's for brand promotion. They have created a Happy Meal especially for Ra.One which will be available from October 15th. Outside India, many films, especially animated films, collaborate with McDonald's Happy Meal. I had a wish that such a film would be made in India too. It's the kind of film that even children will enjoy watching."

An excited Shah Rukh Khan later tweeted, "3 am just launched Ra.One with happy meals with Mcdonalds and a lil g.one gift to go with it. Yippee!"

A certain King Khan sure seems to be 'Lovin' It'!