'Rockstar' Goes The 'Qawwal' Way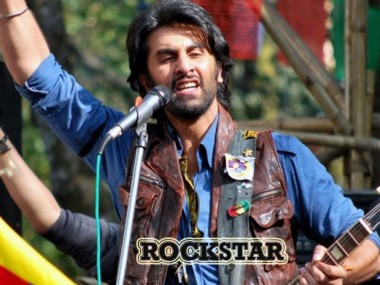 Its qawwali time for the Rockstar team! Buzz has it that Ranbir Kapoor and Imtiaz Ali, the actor-director duo of upcoming film Rockstar recently visited Delhi's famous Hazrat Nizamuddin Dargah on Monday to seek blessings of the musical saint Amir Khusro for their upcoming film produced by Shree Ashtavinayak Cine Vision Ltd and Eros International.

Singer Mohit Chauhan also accompanied the duo. The dargah, which is supposed to be the birthplace of qawwali is said to hold a special place in the hearts of the movie team. Imtiaz Ali often frequented the Nizamuddin Dargah during the shooting of the film that stars Ranbir Kapoor and Nargis Fakhri.

Ranbir too stayed there for a couple of days while shooting for the qawwali scene in the film that features the Dargah. A. R. Rahman, the film's music director too has often expressed his reverence for the place.

The team offered the special chaadar at the tomb of Amir Khusro, a noted musician, scholar and poet who is also known as known as the 'father of qawwali'. A qawwali session followed the ritual wherein the team joined the famous Qawwals of the Dargah to celebrate the conclusion of the highly popular 'Urs of Hazrat Amir Khusro' that is held for four days every year.

The highly anticipated film starring Ranbir Kapoor and Nargis Fakhri is set to release on November 11, 2011.