No Church Bells For 'My Friend Pinto'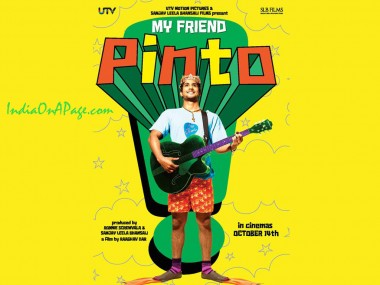 Filmmakers, nowadays, are always on the lookout for innovative measures to promote their movies and Sanjay Leela Bhansali is no different. The Black director, who is producing My Friend Pinto starring Prateik and Kalki Koechlin next, had reportedly decided to launch the music of his release in a church at Bandra.

However, the pious people of the cloth decided this was not really a good idea and the authorities of the church denied permission following the new law that states no films will be allowed to be shot inside churches.

A disappointed Mr. Bhansali is probably lighting a few candles praying that his wish be granted. My Friend Pinto revolves around a twenty something youth from Goa, played by Prateik who comes to Mumbai in search of his friend and the hilarious situations he lands up in the big, bad city.

The film, which is set to release on October 14, 2011 also stars Kalki Koechlin, Shruti Seth, Makrand Deshpande, Raj Zutshi and Divya Dutta.