Ameesha Patel 'Race's Ahead With 'Short Cut Romeo'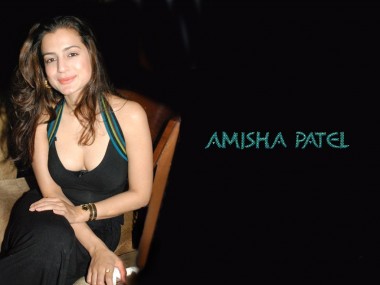 Ameesha Patel is trying to get her career back on track and though her last release Chatur Singh Two Star didn't do wonders at the box office the petite actress is not ready to give up so easily.

Ameesha, who already has Race 2 in her kitty, has signed a film with South India director Susi Ganesan. The director is remaking his Tamil film Thiruttu Payale in Hindi and has signed Ameesha and Neil in the lead. The Hindi remake is titled Short Cut Romeo

Ameesha tweeted about the film on her page, she said, "Yes its a suspense thriller n very good roles for niel n myself. Starts in nov along w race 2. V v hectic w both these films n home prods"

The suspense thriller has an under tone of romance. It's actually a cat and mouse chase between the two protagonists. The film was a major hit in the South and has done a business of over Rs. 60 crore.

Reportedly, Ameesha decided to sign the film as South remakes (read Bodyguard, Ready) are presently generating sparkling collections and Ameesha wanted to capitalise on this wave.