Dev Anand Turns 88 Today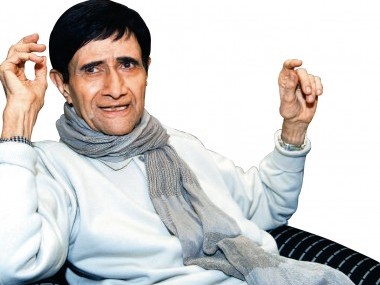 The evergreen actor, Dev Anand turns 88 today (September 26) and, never behind time, he has gifted himself an I-phone on the occasion. What's more the Padma Bhushan and Dadasaheb Phalke Award recipient has also a gift for his fans. Dev Anand announced the sequel to his cult film Hare Rama Hare Krishna.

Dev Anand has a lot on his mind presently, as his film Chargesheet, a murder mystery is slated to hit theatres on September 30, 2011.

In these 88 years, Dev Anand not only achieved the pinnacle of success, but has also garnered unconditional love and respect from audiences.

Dev Anand was born Dharam Dev Anand on 26 September, 1923 in Shakargarh Tehsil of Gurdaspur district. After graduating in English Literature, he came to Mumbai and joined Indian People's Theatre Association (IPTA). Soon he was offered his first film Hum Ek Hain. But it was Ashok Kumar who gave Anand his first big break, by offering him the lead role ion Ziddi. After the success of Ziddi he decided to start producing films and launched his own company Navketan.

The energetic actor, director and producer has enriched the Indian Film Industry and how!

On his birthday, we, at IndiaOnAPage.Com wish the veteran actor, many more professional crests and heaps of happiness on the personal front.