Delhi Belly re-edited and re-dubbed for TV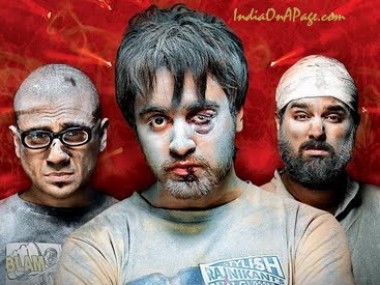 One of this year's most successful films Delhi Belly is all set to debut on television. But before the world TV premiere, the film is being re-edited and re-dubbed.

Delhi Belly is a comedy with an adult theme, crass dialogues and explicit scenes.The satellite rights of the movie have been bought by Sahara. The television censor committee had suggested the makers to delete some of the intimate scenes, dialogues and wild gestures. Deleting the scenes and dialogues would spoil the continuity and create a jerk in the story leaving the audience confused; the makers then decided to re-edit and re-dub the film.

There were rumors that producer Boney Kapoor who bought the satellite rights of the film for Sahara, asked Aamir Khan to re-shoot for the satellite version of the film for which the film is being re-shot at Mumbai's Mehboob Studio for satellite view. But director Abhinay Deo denied it saying, "We have not re-shot any scene, we have only re-edited and re-dubbed the movie for family viewing. I have seen to it that there is no effect on the continuity of the film due to the editing so that the viewers don't feel disconnected and confused."

Speaking about the explicit dialogues being re-dubbed, Abhinay said, "The film was not about bad language so that won't affect the new version. We have changed the dialogues but the essence and premise of the film is still the same. The film will be different but it will still be funny and the audience will enjoy it"