Bodyguard Breaks Dabanng's Record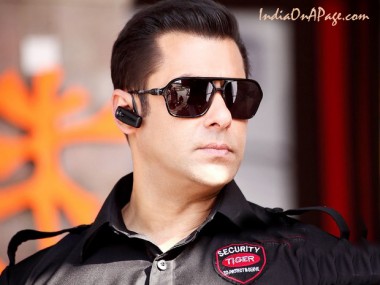 It just can't get any better for our 'Sallu Bhai'. Post Wanted, Salman has been on a never before career high delivering 4 successive, not just hits but blockbusters to date. While Wanted saw the return of Salman to form, Dabanng just established the massive image of this fearless star and Ready raked in the all the required moolah to make the producers of the film only 'happy-happier and happiest'. If that was not enough for 2011, Salman arrived on Eid with his latest offering Bodyguard,which according to latest reports has broken the records of Dabanng as far as collections are concerned.

While the exact figure is yet to be known, Bodyguard apparently has surpassed the 140 crore mark that was set by Dabanng last year thanks to the 9 crore collection in its third week. This makes Bodyguard the second highest grosser in the history of Bollywood, with the first, of course as you all know being '3 idiots'.

Now, Ek Tha Tiger, Dabanng-2 and Sher Khan (in 3-D) are only just going to get bigger and better. Keep it coming Sallu Bhai, and wish you a speedy recovery.