Madhavan and Kangna again in Tanu Weds Manu sequel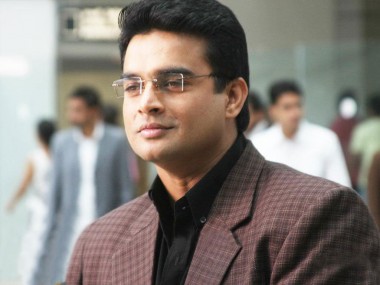 According to an source close to director Anand L Rai, the rights for the sequel to Tanu Weds Manu belong only to the director and the writer.

Says the source, "Regardless of producer Vinod Bachchan's claims that the rights of the Tanu Weds Sequel are with him, Eros and Anand L. Rai are going ahead with their project to carry the story forward. The truth is, the rights for the sequel and prequel were retained by Anand and his writer Himanshu Sharma. In fact there are plans of doing a prequel to Tanu Weds Manu after the sequel."

And the big news is, Madhavan and Kangna Ranaut are back in the sequel as the sober Manu and the zany Tanu. Many other names were apparently considered for the sequel. Shahid Kapoor and Genelia D'Souza were seriously considered.

Says the source, "But somehow Anand L. Rai and his writer Himanshu Sharma could only see Maddy and Kangna in the two parts. The producers went with their director's choice. So Maddy and Kangna it is."

The story apparently now moves to a foreign country, probably England, where Tanu and Manu are now married. As he is totally committed and she just the opposite, a whole new series of problems crop in their domestic togetherness.