'Mujhse Fraaandship Karoge' Saba Azad's Facebook Flick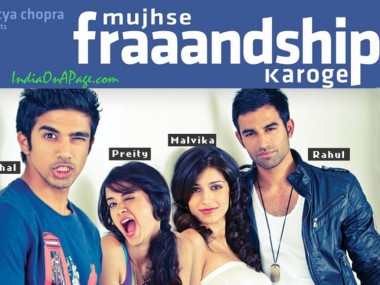 She's feisty, pretty and has turned…Preity for Mujhse Fraaandship Karoge, the 'Y-Films' venture starring Saba Azad alongside Saqib Saleem, Tara D'Souza and Nishant Dahiya.

The maiden flick centered around stolen identities on Facebook showcases the theatre actress in a portrayal that is sure to win hearts and audience favour.

Shedding light on her female co-star, Saba reveals, "Tara is the most precise and honest person that I know. She minces no words and speaks her mind, regardless of how big or small the person opposite her might be."

Her male fellow actors also figure high on her list. Discloses Saba, "Saqib is a real livewire, he has tremendous energy and knows how to pep up the energy levels of his co-actors also. With Nishant around, I always feel very safe and protected. He's like the Big Daddy of our group."

Describing the entire Y-Films venture as being hugely gratifying, Saba states, "Mujhse Fraaandship Karoge is a film by the young, of the young and for the young. The director Nupur Asthana was crystal clear about what she expected from her actors. She would tell me exactly what to do in my scenes and what not to do. That makes the job of any actor so much more easier!"