Prateik's Celibacy Oath Spur For 'My Friend Pinto'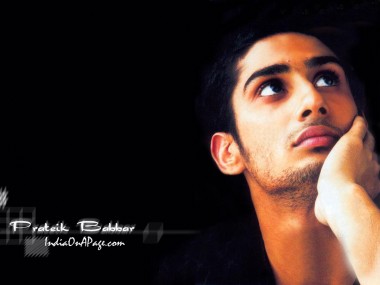 Promotional agenda apart, cinedom folks are famed for zooming into religious shrines or indulging in abstinence of some sort to usher in fortune for their upcoming release.

One more yuppie actor joins the brigade now.

Case in point: Prateik

To further good luck, the talented Prateik who took audiences by surprise in his debut Jaane Tu... Ya Jaane Na has decided to take an oath of celibacy until the release of his forthcoming film: UTV Motion Pictures and Sanjay Leela Bhansali's My Friend Pinto.

Playing the lovable Michael Pinto ,Prateik who was touted as the "dark horse of the industry" in his debut film,is soon to have audiences laughing off their seats in the slice of life comedy also starring Kalki Koechlin.

So enthusiastic is the actor about the film that he has taken an oath of celibacy until the film releases, in hope that the film does well at the box office.

Says a source," My Friend Pinto is Prateik's first solo film and he is banking on its success. He is a great actor but no one has managed to bring out his full potential. He's hoping that his luck will change with this film. Prateik has taken an oath of sorts to remain celibate until the release of the film "

Confirms Prateik "This is my first solo film. Aur log kya kya nahin karte (people do anything) before their film's release. Some visit religious places to seek blessings, some take a vow of giving up certain things and I have decided to go celibate. I am 24, so it's my test too and I am sure I will pass with flying colours."

Says Sanjay Leela Bhansali "Prateik is a talent to watch out for. He has done a spectacular job in My Friend Pinto and lights up the screen with his sheer presence. Raaghav too has managed to capture his talent brilliantly in the film"

My Friend Pinto directed by Raaghav Dar starring Prateik and Kalki Koechlin will illumine cinemas, come October 14th,2011.