Raveena Tandon to star in Neerav Ghosh's next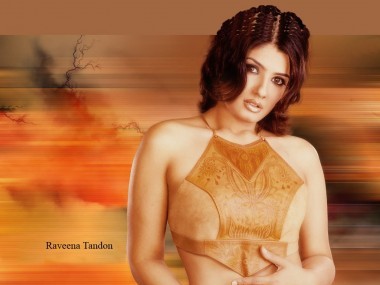 After co-producing the well-received Chalo Dilli, Mahesh Bhupathi has now moved on. His next production will be an independent production and that too with Raveena Tandon in the lead.

The comedy that Bhupathi will produce with Raveena in the lead is being described as a "Delhi Belly without the expletives but still with the anything-goes mood speed and dialogues."

The film goes on the floors later this year and will be directed by Neerav Ghosh whose debut film Soundtrack featuring Rajeev Khandelwal as a deaf DJ, is on release.

Neerav's film that Bhupathi has asked Raveena to do is an absolute antithesis.

Says a source, "Mahesh has known Raveena for the longest. When he read Neerav Ghosh's script he fell in love with it. It's madcap zany crime caper comedy and requires a housewife as its main protagonist. Mahesh and his director thought Raveena was perfect for the part. Raveena who has never done a full-on comedy was not too sure to begin with but Mahesh and Neerav convinced her. And also, Raveena's other heroine-centric film Sudipto Chattopadhyay's Shobhana 7 Nights got pushed forward a bit, hence Raveena agreed."

The crazy comedy would also feature Boman Irani and Aditya Panscholi.

Refusing to comment on the project, Raveena said, "I'm getting very interesting offers. This is a very important time for women actors in Bollywood. We have Vidya Balan doing The Dirty Picture, Bebo (Kareena Kapoor) in Madhur Bhandarkar's Heroine. I am very clear about doing substantial parts and only when my children don't need me to be around all the time."

Director Neerav Ghosh confirms, "It's a black comedy about mistaken identity, gangsters, conmen, missing bag of money. And yes, Raveena is on."

Strangely, Mahesh Bhupathi denied he's producing this project.