Jagjit Singh passes away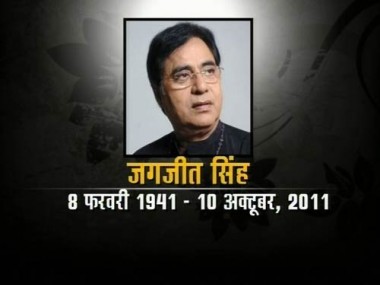 Renowned ghazal singer Jagjit Singh, who was suffering from brain hemorrhage passed away today (October 10) in the morning at 8 am at Lilavati Hospital in Mumbai.

On September 23, Jagjit Singh suffered brain hemorrhage after which he was immediately rushed to the Lilavati Hospital in suburban Bandra, where a life-saving surgery was performed on him. The 70-year-old 'Ghazal King' of India was then shifted to the ICU after undergoing emergency surgery and his condition became very critical.

Jagjit Singh was also known for modern approach and infusion of technology in the traditional art of ghazal singing. He sung in Punjabi, Hindi, Urdu, Bengali, Gujarati, Sindhi and Nepali languages. In 2006, he was presented the Padmashree Award from the Prime Minister.

Jagjit Singh is survived by his wife Chitra Singh, with whom he had produced several record breaking albums. Their only son Vivek Singh had died in a road accident in 1990.

IndiaOnAPage.com sends out heartfelt condolences to Singh's family and friends.