'Bodyguard's Bodyguard Shera To Act In 'Dabangg' Sequel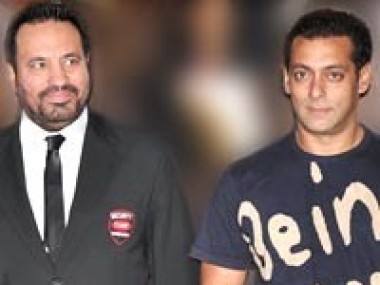 Salman Khan is quite famous for going out of his way to help the people he grows fond of and his loyal man Friday Shera is no different. The bulky Shera, who not only launched the first look of Salman's Eid release Bodyguard but also appeared in the film's title song, is now geared up to act alongside his mentor in the Dabangg sequel.

Sources claim that Shera has already started taking lessons in acting and diction as his character is going to be based in North India and the bodyguard does not know much about the culture and the dialect over there.

Dabangg sequel will star Salman Khan, who shall reprise his role as the roguishly lovable cop 'Chulbul Pandey' and the plot is supposed to take Salman's character from a small town to a major city in the North where 'Chulbul Pandey' will face new challenges.

From protecting actors to being one…quite a journey, Mr. Shera!