Wishing Amitabh Bachchan a very happy Birthday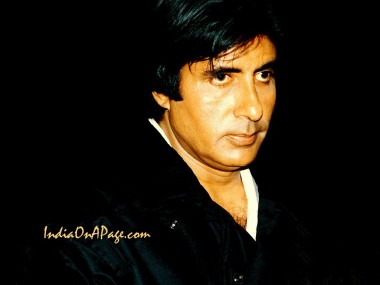 He is someone whose Paa was a great literary poet. He is someone, who, even though was an Akela, but had set his Aankhen on his Manzil in Bollywood, a place where many come with millions of Armaan, a place which is a never ending Paheli to many and many go Nishabdh. Still, our Mard managed to achieve his Lakshya and climb the Deewaar of success, because he had Aetbaar in his talent and the Shakti to march ahead! His mantra to success was simply Hum Kisi Se Kum Nahin!

Ladies and gentleman…he is none other than Bollywood's very own Amitabh Bachchan aka Big B, who celebrates his grand birthday today! With Waqt by his side and performances as pure as Ganga, in no time, he proved to the world that he was a Jaadugar and Toofan put together when it came to performances! That's why, in no time, he became the Shaan of acting and Abhimaan of other actors. Wherever he goes, Anand follows! After all, they don't call him Shahenshah…for nothing!

IndiaOnAPage.com wishes this Don of Bollywood a very happy birthday.