Saba Azad's Hair Raising Experience In 'MFK'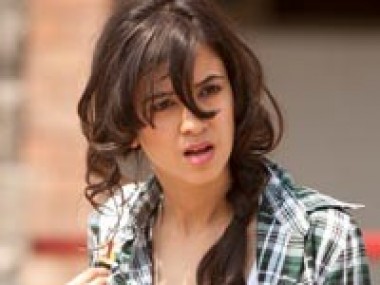 Actress Saba Azad, who plays the character of Preity Sen in the forthcoming rom-com Mujhse Fraaandship Karoge surprised everyone on the sets by getting teary eyed at the thought of chopping off her lustrous knee-length locks for the role.

Sources claim that Saba, who plays the role of a very mentally strong girl was quite petrified when she was told that her role demanded that she cut her hair and the pretty Saba cried buckets while her hair was being cut.

It was only after the hair cutting session that Saba looked at herself in the mirror and claimed to be quite pleased with the results.

Timely snip, cinematically hip.