Riteish v/s Riteish next IPL as Housefull 2 & KSKHH clash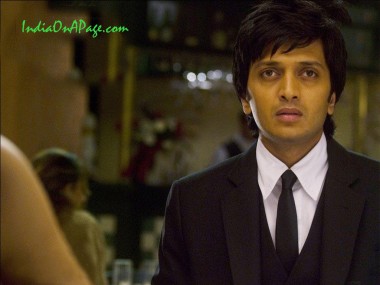 Come April 2012 and Riteish Deshmukh may well be creating 'double dhamaal', albeit of an altogether different kind. Two of his films are all set to clash with each other. Not just that as both are not just comedies but also sequels to successful films.

"Housefull 2 and Kyaa Super Kool Hain Hum would be clashing with each other in the first weekend of April next year", confirms an industry source, "It would be quite interesting since Housefull as well as Kyaa Kool Hain Hum were comedies and had featured Riteish. Now this is for the first time in Bollywood history that two sequels are taking on each other and that too in the same day."

What makes this clash further interesting is the fact that they would be releasing in the week when IPL 2012 would have just kick-started. In the times when no movie dares to come anywhere in the vicinity of IPL, the makers (Sajid Nadiadwala and Ekta Kapoor respectively) are not budging from their stand.

"This is a precarious situation for Riteish though", says a close associate of the actor, "Both movies are really quite close to his heart. KKHH was one of his first major hits other than Masti while Housefull stays on to be his highest grosser till date. He is very attached to these two franchises. It would be very painful for him if the two films end up clashing with each other."

However, he may not have to worry much as trade feels that this clash would be ultimately avoided. No one wants business of one film to be impacted by another, more so since Housefull as well as Kyaa Kool Hai Hum have a high recall value and a loyal audience. Just for their sake this clash has to be averted.

Hope the makers too agree.