Suniel Shetty pays Rs. 25 lakhs as fine in Thailand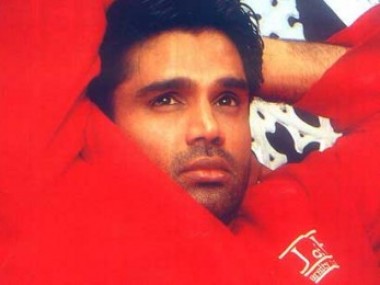 Suniel Shetty is busy with his next production titled Loot. The film revolves around four extremely unskilled crooks who are out to steal some jewels from Thailand.

Just recently, the cast was in Pattaya shooting when the crew members were arrested by local police since they didn't have the required permission papers to shoot at a particular location in Pattaya.

Confirming the incident, Suniel Shetty says, "Yes, this incident happened while we were shooting in Pattaya. But it was not our fault. It was a mistake done by the executive producer. There was some problem with the permission which later got sorted out".

The director of the film Rajneesh Thakkur adds, "There was some permission problem, because of which the cameraman, the action director of the film along with few people from the crew were arrested. When Anna got to know about it, he came to the rescue and paid Rs. 25 lakhs as fine even though it was not his or his company's fault."

Loot is a comic caper that features Govinda, Javed Jaffrey and Mahakshay Chakraborty.