Super Promotion: 'RA.One' Hype Crosses Rs. 52 Crore Mark!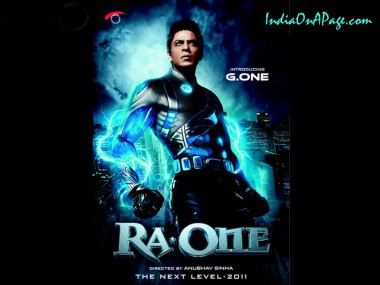 This might definitely be a first of sorts. Shah Rukh Khan's forthcoming superhero flick RA.One has reportedly crossed the Rs. 52 crore mark as far as costing incurred in promoting the movie!

Producers of RA.One claim that they have spent Rs. 52-crore to promote the movie through brand tie-ups.

Eros officials were quoted to have said in a statement, "The marketing spend on the movie has been 'subsidized' considerably through tie-ups with over 25 major brands."

The producers of the Shah Rukh Khan-Kareena Kapoor starrer, which will be released on Diwali 2011 have already recovered a major portion of their investments through in-film branding, media endorsements and pre-licensing cable and satellite rights, music and other rights, the statement added.

If promoting the film through various brands was not enough, Red Chillies Entertainment has also struck licensing deals with different companies for manufacturing products like jars, water bottles, frisbees, apparel, caps and electronic items like handycams, notebooks and tablets.

At this rate, RA.One might soon go down in the history of Bollywood as a Superstar's super-marketing experiment!