'RA.One' Finally Locked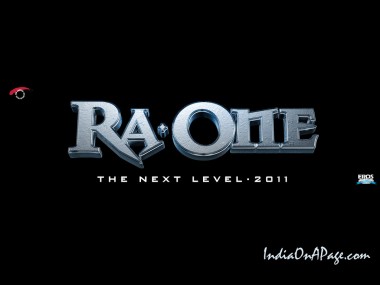 This year's most anticipated movie RA.One's release is just round the corner and until yesterday, reports that Shah Rukh Khan's opus is still incomplete were doing the rounds.

Director Anubhav Sinha and SRK along with 'Team.One' of the super-hero flick were having sleepless nights due to the delayed work.

However, the star and director have now announced that after working continuously 24x7 for RA.One's post production Team.One has finally managed to wrap up the movie on time.

Khan gave a glimpse of the film's cast and crew's hard work via one of his tweets. He wrote, "When the nite is young & the land is dark...moon is the only lite u see...the ra.one team tirelessly works over cups of coffee & my jokes"

Shah Rukh has put in his heart and soul into RA.One and as the film was nearing its conclusion an emotional Badshah wrote, "Antibiotized but not out...last few strokes left. At the end films don't finish...they just take a life of their own & fly away..."

Anubhav Sinha declared the films completion tweeting, "I FINALLY let go of Ra.One. Officially Jobless now."

He further thanked his team and King Khan for their tireless efforts to make this huge dream turn into reality, "Can't Thank @iamSRK enough. Ever. So... Just Love and Loads of it. Thanks Team.One. YOU made it possible. I learnt so much from each one of you. Thanks for being there, patiently, consistently. LOVE."