Genelia: 'Media can get Riteish and me married.. a 1000 times!'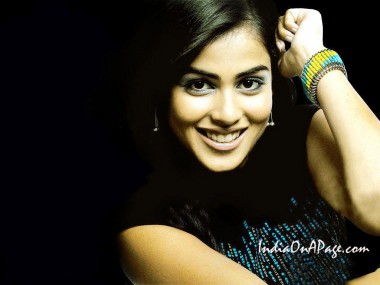 She's bagged quite a 'Force' ful success with the John Abraham starrer. Genelia D'Souza, is earning the raves once again.
On the anvil are Abhay Deol's film; the country's first ever zombie flick; Tere Naal Love Ho Gaya, with reported beau Riteish Deshmukh, in addition to two South flicks in her kitty: Nayashatam and Vellayudam, (reportedly, quite close in concept to Main Azad Hoon').
The scribe-tribe, undoubtedly, has its eyes peeled on the Ritiesh-Genelia flick and pairing too. "Riteish knows me inside out," admits Genelia in a magazine comment."

Rumours as regards Genelia tying the matrimonial knot never seem to ebb and an amused Genelia states,"People can assume that we are married and the media can get us married a 1000 times. But like John told me, 'You're single till you get married.' So till the day I get married…I am single."