Bhupen Hazarika Critical At Mumbai Hospital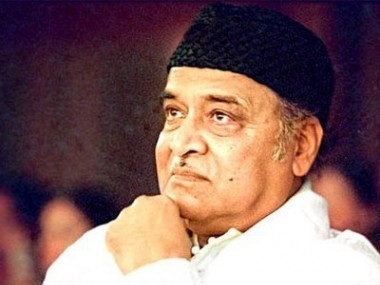 Veteran singer-composer Bhupen Hazarika, who was admitted to the Kokilaben Ambani hospital in suburban Mumbai on June 30 after he complained of breathlessness, is reportedly quite critical and battling for life in the ICU unit at the hospital after contracting infection because of his long stay in the ICU.

A team of doctors put the icon on dialysis for the second day after both his kidneys failed on Tuesday. Jayanta Narayan Saha, in-charge of media relations at the hospital was quoted to have said, "Since he responded to dialysis yesterday, the doctors have again put him on dialysis today. His condition is still critical but doctors are hopeful of getting a response from him in a couple of days. His infection is because of his long stay in the ICU. But he is in his senses."

Born in Assam, Hazarika was a child prodigy who sang his first song in 1939 at the age of 12. Known for his deep baritone and crisp diction, Hazarika is known for poetic compositions and parables that touch on a wide range of themes ranging from the erotic to social and political commentary; and as a composer for his use of folk music with a touch of the contemporary.