Rahman: 'Every musician's marriage ends in disaster!'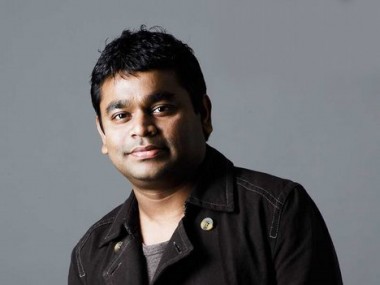 The 'Mozart of Madras' is in fine form and is rocking! A. R. Rahman had Mumbai eating out of the palms of his (tuneful) hands.

Mumbaikars were treated to a musical extravaganza as Team Rockstar set the stage on fire at their Mumbai concert at Bhavan's College grounds on November 1st, 2011.

Music maestro A. R. Rahman performed 'live', an unprecedented treat for fans on the songs of his upcoming Ranbir Kapoor starrer Rockstar to a crowd frenzy of thousands who kept cheering the genius and singing along!

Rockstar Ranbir showed why he is the heart-throb of millions as his first stage performance left no stone unturned, with guitar playing, dancing and some special stunts played out for the screaming crowds!

Hosted by Meiyang Chang, the concert had a special introduction by Director Imtiaz Ali who spoke about the film to the audiences. Joining them were Mohit Chauhan- the voice of Ranbir in Rockstar, singers Harshdeep Kaur and Monica Dogra along with percussion guru Sivamani and Rahman's key associate Ranjit Barot.

Revered as a genius, the Oscar and Grammy Award winning composer, however, feels that music does come with its share of heartache and sacrifices. " Almost every musician's marriage ends in disaster! When a musician has a dinner appointment with his wife or girlfriend, he usually gets the best tune only about 15 minutes before the meeting."

The raves for 'Rockstar' have been coming in by the cartload. Rahman, though, has a startling admission to make. "I was in talks with Imtiaz Ali for Rockstar for about three to four years prior to the making of Jab We Met. But for some strange reason, nothing happened."
Rocking revelation, eh?