Salman Khan Says Go Green while you go Stronger.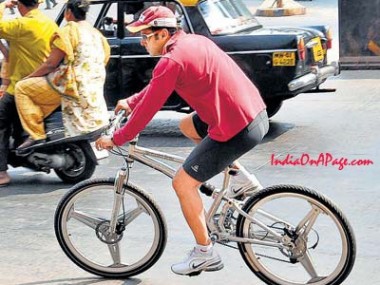 Two movie shoots at once gives less time to the actors for their daily exercises. So Salman Khan has now learnt a new way of time management. He says Go green by riding his cycle all way from one shooting spot to another.

Yes this hot actor has been spotted on the roads with his cycle riding from the Bodygaurd location to Ek Tha Tiger sets. Salman now uses his spare time fruitfully while he works out and travels together.

Salman Khan has been doing this as both of his movies needs the promotion at the same time. I think this would be also a promotion kind of thing for his both movies when he is also working out.

Now he also explains the need to reduce the traffic an pollution. So He says Go Green.
courtsey : Bangalore Times