Rockstar gets U/A certificate from censor board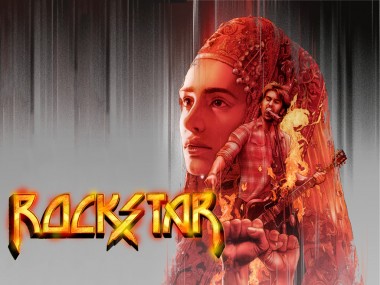 Imtiaz Ali's film Rockstar, starring Ranbir Kapoor and Nargis Fakhri, has been making waves as it's nearing the release date (Nov 11). The film has received U/A censor certification from the censor board.

Rockstar, which shows the story of a small town boy rising up to become the epitome of stardom, contains certain expletives in English and Hindi which have been beeped. Apparently, the changes ordered by the censor board included muting the words 'sex' and 'bastard' in the film along with a Hindi expletive mouthed often by Ranbir's character in the film.

Besides the muting of the explicit words, the censor board also objected to a certain scene in the film which deals with Sino- Tibetan political scenario. The scene in question features a flag that reads 'Free Tibet', which the censors have asked the filmmakers to blur or totally do away with. Reportedly, the producers have decided to do away with the flag. The official confirmation on this is awaited.