"I am not a superstar to get a release on Eid or Diwali"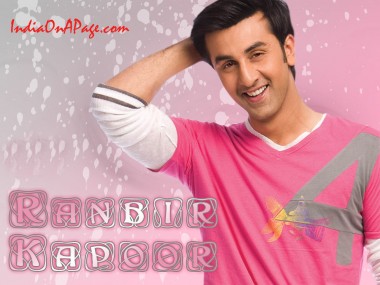 Ranbir Kapoor wants to play humble and being honest. Even as euphoria continues to build around Rockstar and one waits to see whether the young actor along with director Imtiaz Ali indeed manage to create the kind of magic on screen which is expected out of them, Ranbir is willing to acknowledge that he is not (yet) a superstar that some around him want him to believe. This stems from the fact that he is still awaiting a fixed slot for arrival of his films on festive occasions, something that the top superstars in Bollywood have already staked their claim on.

"Salman Khan has made Eid his own and next year with Ek Tha Tiger he would make it four in a row after Wanted, Dabangg and Bodyguard. Aamir Khan always likes to reserve Christmas for him (Taare Zameen Par, Ghajini, 3 Idiots). Shahrukh Khan has a Diwali fixation (this year it was Ra. One while next year it would be Yash Chopra's yet untitled version). Ajay Devgn and Rohit Shetty like coming on Diwali as well (case in point being their last two Golmaal installments and All The Best) while Akshay Kumar too aspires for Diwali or Christmas", says a trade expert, "A superstar status is pretty much established from this very fact that audience expect your film to arrive at a certain expected date."

Though this can be pretty much expected from veterans, of late even youngsters have started picking and choosing their lucky arrival timelines. This is most evident in case of Imran Khan and Anushka Sharma who are pretty much hand picking a date and getting it too.

"Imran feels that Summer season is the best for his films and hence most of his films release in the month of July", a source adds, "Whether it is Delhi Belly, I Hate Luv Storys or Jaane Tu... Ya Jaane Naa, each of them has arrived in July. On the other hand Anushka's hit run has continued with Rab Ne Bana Di Jodi and Band Baaja Baarat releasing in second week of December and the same has been planned for Ladies v/s Ricky Bahl."

In this context, the only other major young celebrity who is yet to have a fixed arrival time for his films is Ranbir Kapoor. In fact his Rockstar too saw quite a few changes in its release arrival over last few months before zeroing in on 11/11/11. Though this is indeed a special date, Ranbir insists that it wasn't planned this way.

On quizzed, he says in a humble tone, "Guess we got lucky to get even this date. See, I am not a superstar to get a release on Eid, Diwali or Christmas so I better be happy with the best that I get."