Get ready for 'Agent Vinod'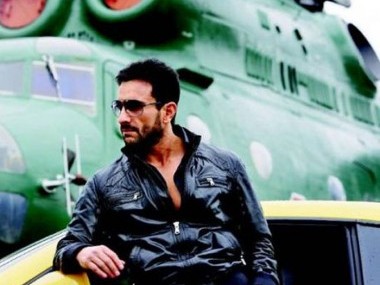 A few days ago, the teaser of Abbas-Mustan and Viacom18's PLAYERS created a hungama within and outside the industry. Subsequently, Viacom18 unveiled the first trailer of the biggie, the official adaptation of THE ITALIAN JOB, with a lot of fanfare. Prominent ads were inserted in newspapers announcing the date and time of the promo launch. Now get ready to have a glimpse of yet another biggie -- Saif Ali Khan's home-production AGEND VINOD.

Continuing with the trend of launching a teaser first and the theatrical trailer subsequently, the makers of AGENT VINOD will unveil the teaser of this much-awaited biggie with DESI BOYZ [on 25 November], while the first trailer of the film will be launched a month later, with DON 2 [on 23 December]. A big film deserves a big launch and the makers of DON 2, PLAYERS and now AGENT VINOD understand it more than anyone else.