Boman Irani : The New Pa-In-Law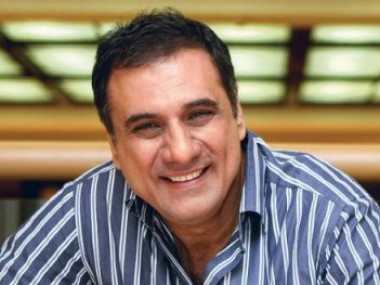 After losing some eminent film personalities this year, finally matters seem to be going on the right track for Bollywood. After the birth of Aishwarya Rai Bachchan and Abhishek Bachchan's baby girl, it's now time for yet another gala event.

Veteran actor Boman Irani's son Danesh is getting married to his longtime girlfriend Reha Cama today.
An excited Irani tweeted, "TODAY MY SON GETS MARRIED !!!!!!!!!!!!!!!"
The couple will exchange vows today in a private ceremony at the Colaba Agiary, Mumbai. Though the wedding will be a quite affair, Boman has invited his friends from the film fraternity for a grand reception on the 20th of this month. The grand wedding party will be held at Rhea's house in Nana Chowk, Mumbai.

The reception will see Who's Who of Bollywood in attendance. However, there are two guests who have already declared that they would be unable to attend the function.

Karan Johar who is currently busy with 'Student Of The Year' tweeted, "huge congratulations!!!! All my love to the family...truly wish I could have been there on the 20th!!!"
Anupam Kher too chose the micro-blogging site to inform Irani that he wouldn't be able to grace the event. Kher wrote, "Congratssss Boman. Sorry will miss the process of seeing you becoming pa-in-Law.:)"
Reportedly, the soon-to-be-wedded couple met in Dubai and has been together for the past four-and-a-half years.