Deepika gets paired with John in Race 2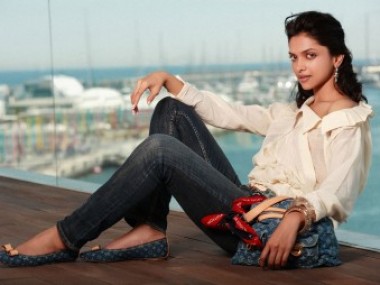 The hot-and-happening couple Deepika Padukone-John Abraham has just claimed its first casualty. The Deepika Padukone -Saif Ali Khan pair has apparently been reshuffled for Abbas-Mustan's Race 2 which started shooting last week in Mumbai. Deepika is now paired with John instead of Saif in the film while Jacqueline Fernandez has been cast opposite Saif.

Says a source, "The Saif-Deepika pairing has already been seen twice in Love Aaj Kal and Aarakshan and they will also appear together in Homi Adjania's untitled film (not titled cocktail). So that's three films featuring the Saif-Deepika pair in a row. Everyone including the stars felt that an impromptu game of musical chairs could greatly enhance the star-cast's appeal. It's now decided that Saif will be paired with Jacqueline while Deepika will share screen-time with John."

Incidentally, John and Deepika are paired in Rohit Dhawan's upcoming Desi Boyz. The chemistry between the two stars apparently went into the decision to swap pairs in Race 2.

Says the source, "John and Deepika make a lot of sense together. People have liked their pairing. Saif needed to be paired with another actress. All his recent films released and on the floors, are with Kareena and Deepika."

When quizzed about the casting re-shuffle co-director Abbas of Abbas-Mustan said, "We have a really exciting line up of co-stars in Race 2. The only actor from Race who recurs in Race 2 is Anil Kapoor. Even Anil's co-star in Race 2 has been changed from Sameera Reddy to Ameesha Patel. We wanted absolutely no similarity in the casting permutations."

Speaking on the Saif-Deepika jodi-breaking plans, Abbas says, "We deliberately cast new girls in Race 2 because we wanted freshness in the film. While we can't reveal who's paired with whom because that will be part of the plot's suspense, we can tell you this much. The pairings are going to be absolutely fresh."