No More Khaki For Salman Khan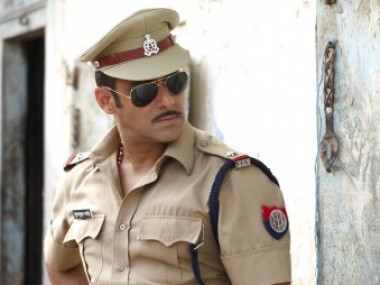 After playing the role of a police officer in two of his recent biggest hits viz. Wanted and Dabangg, it seems Bollywood bad boy Salman Khan has had enough of donning the khaki uniform. Sources claim that Sallu recently bowed out of the Hindi remake project of Telugu film Dookudu starring Mahesh Babu.

Reportedly, former Bollywood hottie Shilpa Shirodkar, who is also Mahesh Babu's sister-in-law was coordinating with the Khan family to develop the project was recently told that Salman was not interested in playing a cop once more, specially when he will be wearing the uniform once again in Dabangg 2.

A 2011 action comedy, Dookudu revolved around the story of a dashing cop, played by Mahesh Babu who comes up with an elaborate plan to retaliate against the politician-mafia nexus. Incidentally, the film had Dabangg villain Sonu Sood playing the role of the antagonist.