Big B Turns Down His Fans' Request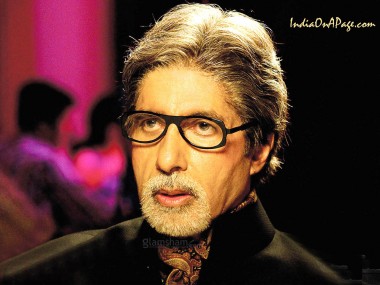 After several morphed pictures of the newest Bachchan surfaced on the internet, fans asked head of the Bachchan clan to post the newborn's pictures.

However, Amitabh Bachchan politely refused to share the picture of his granddaughter. Bachchan tweeted, "Many asking for the picture of the baby ..I am afraid that is not going to happen ... too personal .. you will understand ..thank you"

A few days ago Senior Bachchan revealed on his blog that the baby girl has "eyes of the lighter hue" but he also sure that the colour of her peepers would change with the passage of time.

Meanwhile, Abhishek Bachchan has been asking his fans to suggest names for his daughter. "And suggestions for names are very welcome guys. Something with "A"," he tweeted on his page.

Abhishek and Aishwarya Rai Bachchan became parents to a girl child on November 16, 2011.