Western promotion or Vest promotion for Bodygaurd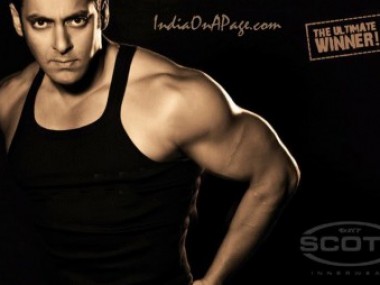 In the new age marketing era, Bollywood too has it's new strategies to promote the movies. Some go out to the cities for promotion, some go to TV channels, and some to the Radio. But when I saw an add in the newspaper, I was in a confused state.

The advertising displayed Bodygaurd wallpaper and next to that Salman Khan was wearing a famous brand innerwear. The tag line stated "This Brand is the Style Partner for the 2011's most awaited movie". Now I was confused whether this was a promotion for the Vest or for the movie. Salman Khan is the centre of attraction for all these promotion of the product. But this is really a nice Idea of promoting both prodcuts at once.

Bodygaurd movie is being promoted in such a way that people already have a great expectations from the movie. The movie team has spent and worked hard for the promotion of the movie till now. This movie will hit the theatres this month. B Town is eagerly waiting for this next blockbuster.