Silk's charm in "The Dirty Picture"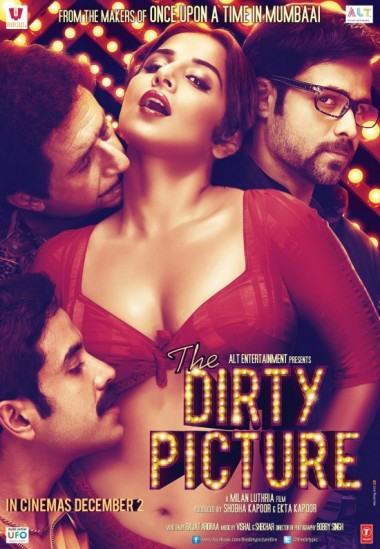 Born Vijayalakshmi in Eluru, Andhra Pradesh,left school after her fourth standard due to financial constraints. She became a film star by accident when she moved with her aunt to Madras. She was discovered by Indian director Vinu Chakravarthy at a flour mill. HAfter garnering much notice and acclaim with her first major role in the Tamil film Vandi Chakkaram, she got the name "Silk" after her character name in the movie.

This was how "Silk Smitha" got converted from VijayaLakshmi. The hottest and sensational actress Silk Smitha was very famous for her bold and hot scenes in the industry. Inspite of this image, she was a woman who always craved for love deep inside the heart.

"Once Upon A Time in Mumbai" famed Milan Luthria, wants Silk's Biography onscreen now. Vidya Balan will act as sensational Silk with EKta Kapoor banner. Naseeruddin Shah, Imraan Hashmi and Tushaar Kapoor will be on the lead roles.

The film will be released nationwide on December 2, 2011 on the birth anniversary of Smitha.

Ekta says about the movie in this way "I would be surprised if I don't get unbelievable critical acclaim for the movie and a national award for my actress, Vidya Balan. The movie has a very famous topic and all the younsters in my office has admired the script.She also pointed out that the purpose of the film was neither to justify not criticize Smitha's life, but for the audience to live her life.

Whatever be the sequence, this movie is definately going to get more attention and is the most awaited movie of the year 2011.