Ranbir Kapoor goes to red light area for 'Rockstar'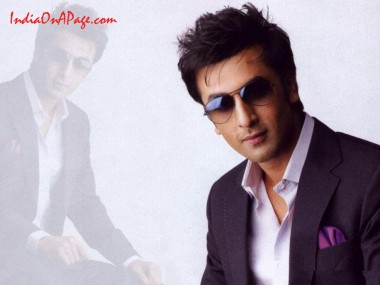 It couldn't have been anything better for the workers at Mumbai's biggest red light area in Grant Road than having Ranbir Kapoor sing for them.

Ranbir Kapoor's upcoming film 'Rockstar' features a scene depicting Kapoor playing guitar and singing to an audience of sex workers. Jab We Met director Imtiaz Ali was keen on shooting at an actual brothel instead of creating set and using junior artists.

On the day of the shoot, the women were excited about meeting the star but were also nervous about the shoot. They welcomed the crew and also served the local breakfast of 'chai and pav'. After a short introduction session and some light hearted conversation, they commenced shooting where Ranbir, surrounded by a big group of sex workers, was playing the guitar and singing for them. The actor, who had taken extensive guitar lessons to prepare for his role in the film, actually played it live and even sang the verses himself, leaving his audience captivated.

"They (the sex workers) were very shy initially. They were reluctant about coming in front of the camera....but Imtiaz and Ranbir spent some time talking to them and created a comfortable environment after which we commenced shooting. Once the shoot was over, some of them even took pictures with Ranbir and requested for autographs and Ranbir happily obliged. They wished Ranbir & Imtiaz good luck for the film's success," said a crew member.