'Rockstar' Ranbir Pays Tribute To 'Yahoo' Man On KBC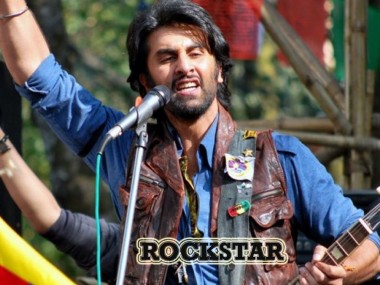 Actor Ranbir Kapoor, who had recently appeared on the Kaun Banega Crorepati quiz contest to promote his upcoming film Rockstar paid a tribute to his grand uncle Shammi Kapoor, who passed away recently.

The actor also broke in a jig imitating the late Shammi Kapoor's signature steps as he danced to the tunes of yeh chaand sa roshan chehra from the 1964 movie Kashmir Ki Kali in which Shammi Kapoor wooed the demure Sharmila Tagore. On his part, KBC host Amitabh Bachchan could not hide his admiration as he claimed to be impressed with the Kapoor scion and the way he imitated his grand uncle.

Incidentally, Ranbir Kapoor's forthcoming movie Rockstar is the last movie in which Shammi Kapoor had made a screen appearance.