Kangna Ranaut Demands Extra Lakhs For Dubbing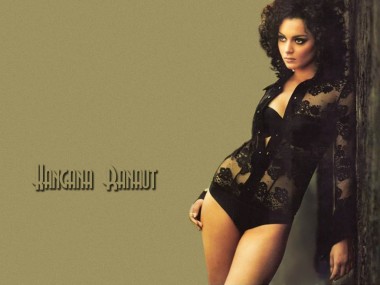 Her tantrums and 'attitude' problems stories buzzing the mediavine only seem to compound by the minute. Notch one more unsavoury bit in the name of Ms. Kangna Ranaut.

The National Award winner was conspicuous by her absence at the recent music launch event of Rascals helmed by David Dhawan.

Even as Ajay Devgn and David Dhawan faced a barrage of queries from the scribe tribe… an overly zealous media man demanded to know whether Kangna had demanded an extra Rs. 10 lakh for dubbing the film. Moreover, he was anxious to know whether Ms. Ranaut's starry ways had ruined matters for Rascals.

Expectedly, Ajay Devgn and director retorted that the question ought to be directed towards "the producer of the film."

Dhawan, though, asserted that all such tattle was false. Rubbishing such rumours, the portly director asserted that all was well with his flick.

"Kangna has completed her bit of shooting of Rascals and we've had no problems with her at all," he reiterated.

Will a certain Ms. Ranaut care to respond?